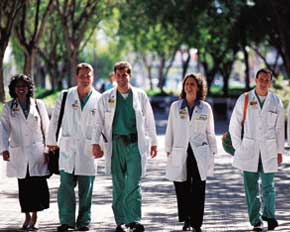 The mission of the Continuing Medical Education Unit (CMEU) is to support the continuing professional development of physicians and other health professionals within the Emirates of Abu Dhabi, by offering opportunities to enrich and extend their medical knowledge.
Continuing Medical Education offerings are intended to communicate information about the state-of-the-art medical practice and impart new skills with ultimate goal of improving the health status of residents of Abu Dhabi and beyond.
The unit is also charged with disseminating information to same multiple audiences about changes in the medical practice, resulting from research and developments at major universities all over the world.